Chain Mail
2023
Creativity Explored
Merde Project
Ongoing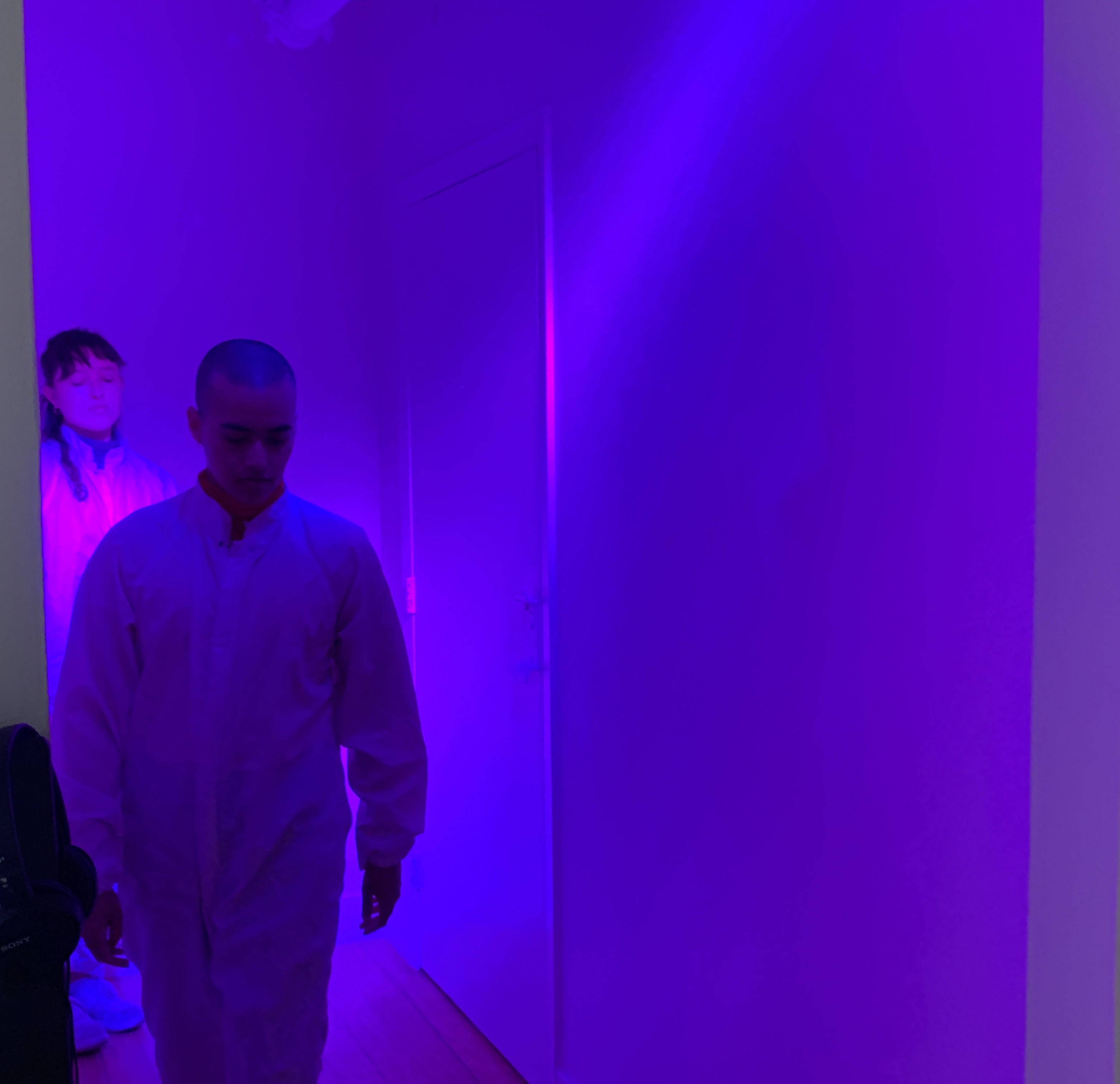 Chain Mail
is a collaboration between dance artists Emma Lanier and Cauveri Suresh, and ceramic artist Reniel Del Rosario. This work studies the paradox of ceramic chains fabricated by Del Rosario. Their physical properties—what sounds ceramic links make, how they move, what tasks they can be used for, and their innate fragility—are points of inquiry. They are source material for movement generation as well as objects to partner with through the course of the dance.
VIDEO
of
Chain Mail
at Creativity Explored
REVIEW
of
Chain Mail
by Jen Norris
Fall 2023 Performances:
Thursday November 9th, 5-7pm at Creativity Explored


Chain Mail
performance with
Reniel Del Rosario
as part of Creativity Explored 40th anniversary exhibition
Old Friends/New Friends
Friday November 17th and Saturday November 18th, 8pm at Merde Project
[CANCELLED]
Commission by
Merde Project
(Kristin Damrow & Company) to present Chain Mail at Joe Goode Annex
More about this project:
As a collective, we create interdisciplinary site-specific performances that consider relationships between bodies, between body and object, body and space, and object and space. We began working together in 2021, during which time our collaborative has explored alternative modes for creating and presenting our artworks that attune closely to the site, make use of unusual spaces and vantage points, and consider how to communicate across mediums.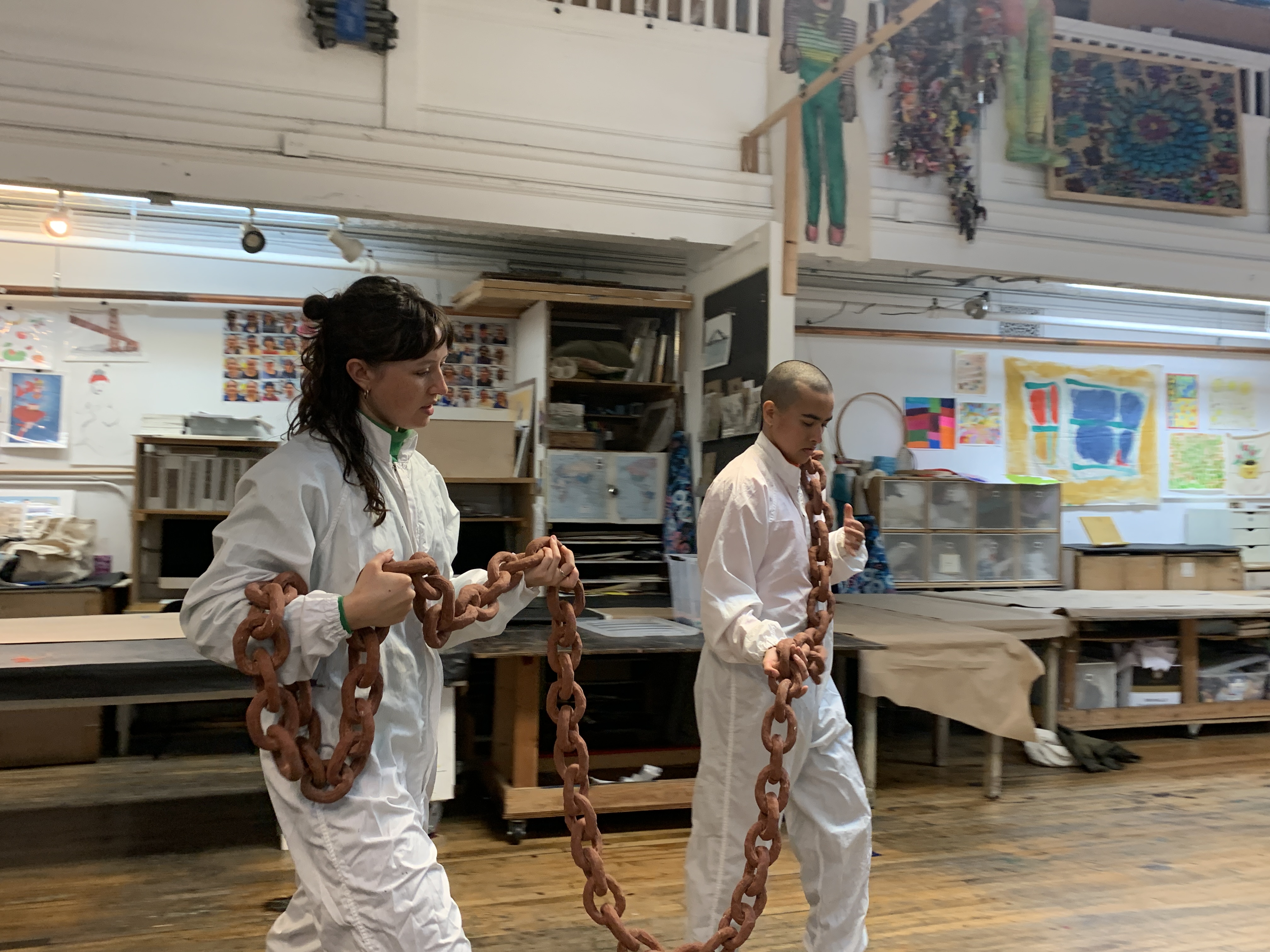 © Copyright 2021, Emma Lanier